I am running under the rain…
May 20th, 2016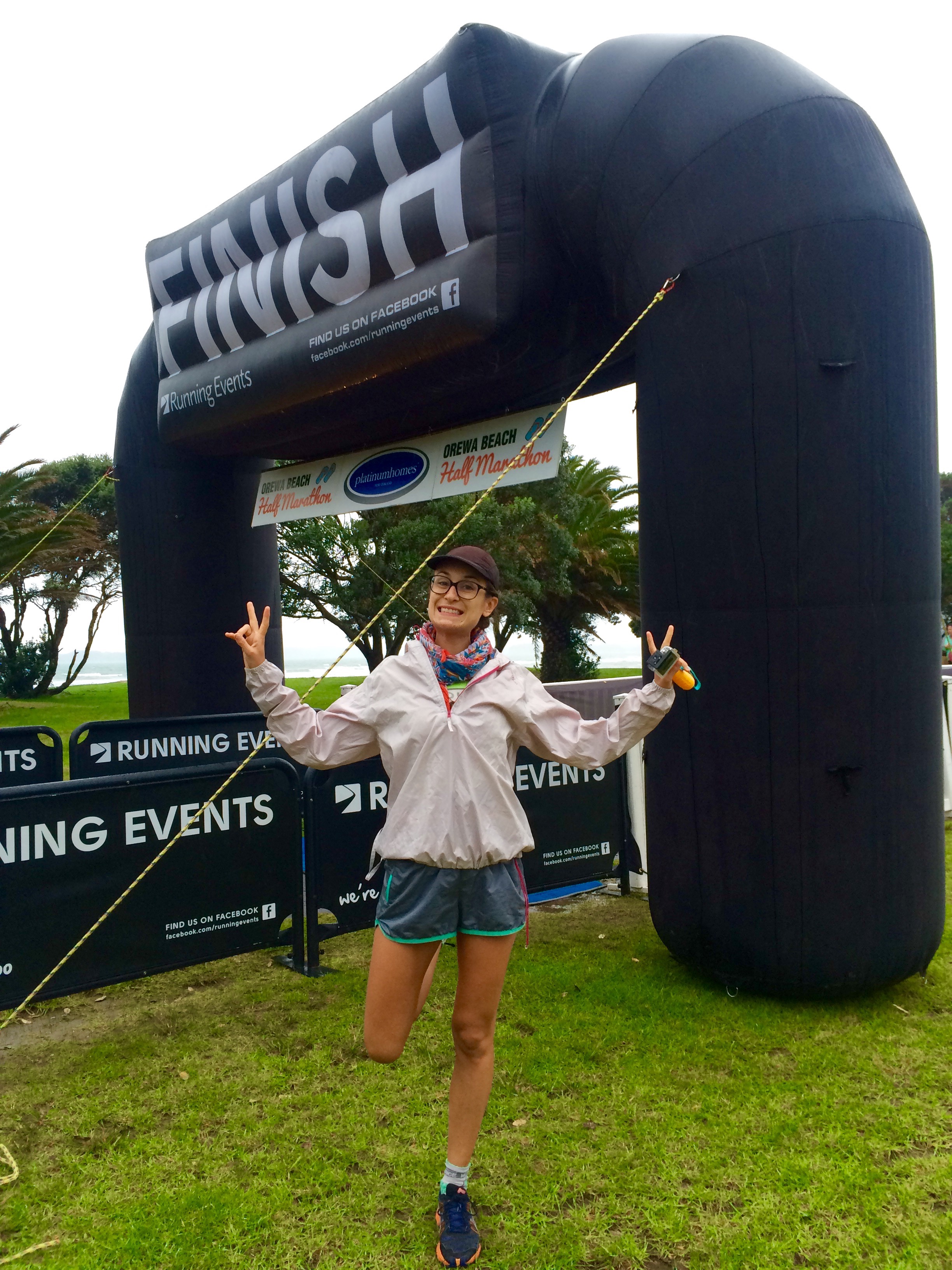 I had left Australia since few hours, going to New-Zealand and stopping by Brisbane during 18 hours at the airport. This stop-over was to remember: trying to add luggage to my flight during at least two hours with in a background playlist just made by Brisbane Airport, that you heard for sure three times minimum. Eventually, I managed to sleep on a couch; knowing that two days later I would run Orewa Beach Half-marathon around two hours away from the New-Zealand capital.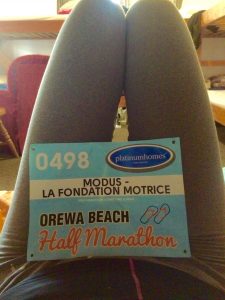 We finally arrived the next day, just after eating a small meal. When I say "we" it's because I travelled with a French girl, Aulyana, that I met a month before in the Whitsundays, North of Australia. We had decided to hitchhike in all new Zealand.
All my gear were ready for the next day… Few hours of sleep, we were already April, 17th. The race would be in only two hours.
The temperature was pretty cold, most of it really different form the place I used to live the last two months. 15 degrees and raining ! No matter what I was ready… Pants, rain coat, pull-over, I should stay warm before the race. I picked up my bib few minutes before the race start, I took off all my clothes to do some warm up exercices. Thanks to the beautiful voice from a Scottish guy, we all started to warm up (around 4000 runners)!
My aim was to end it in less tan two hours, I was determined and did not leave my rain coat during the all race.
The run started along the beach, a little more difficult than the road. Then, I discover the hills of this race, I try to keep it up. And I was actually doing it. Despite the pouring rain, I maintained my pace to about 11km/hour (5:30/km).
We ran next to some houses, into the forest, as the scenery was changing all the time you could not be bored. Half way, I could feel this rain and the coldness of the weather more than before, I still stayed at my actual pace. "I would complete my goal, I would complete my goal".
14 km, I passed through Aulyana, who gave my some more energy for the last part of the race. I really need it because the rain was getting worst and worst, and the wind made me feel like I was not moving forward. 7 km to go!
I was thinking about my last race in Australia and about my failure. Impossible to be disqualified this time!
Last kilometers, I came back to the beach, one kilometer and a half to go, I could end in less than two hours. But no, the head wind and the driving rain were giving me an hard time… I was switching between running by talking to my mind and walking because I really wanted to puck. I walked the last kilometer except for the last 300 meters.
2h05 for 21,1 kilometers. I did not complete my goal! What is annoying me the most? It's to train at a better pace than during the competition. I ran 6 minutes more than expected…
Guess what? Few hours later the weather was perfect, blue sky and sunshine ! Incredible !
I just have to remember that I ran in New Zealand, a beautiful country, for La Fondation Motrice. If you want to support this association, go to www.alvarum.com/worldwidlrunneuze and help the research against cerebral palsy.
If you want to participate to this race, it takes place mid April. You can run the 5 km, 10 km or 21,1 km. You can walk the race if you want too. If you want to have more information on this race go on Orewa Beach Half Marathon or send me an e-mail to worldwildrunneuze@gmail.com, if you want to have more information.