How to go sub 2 hours for an half-marathon
October 22nd, 2016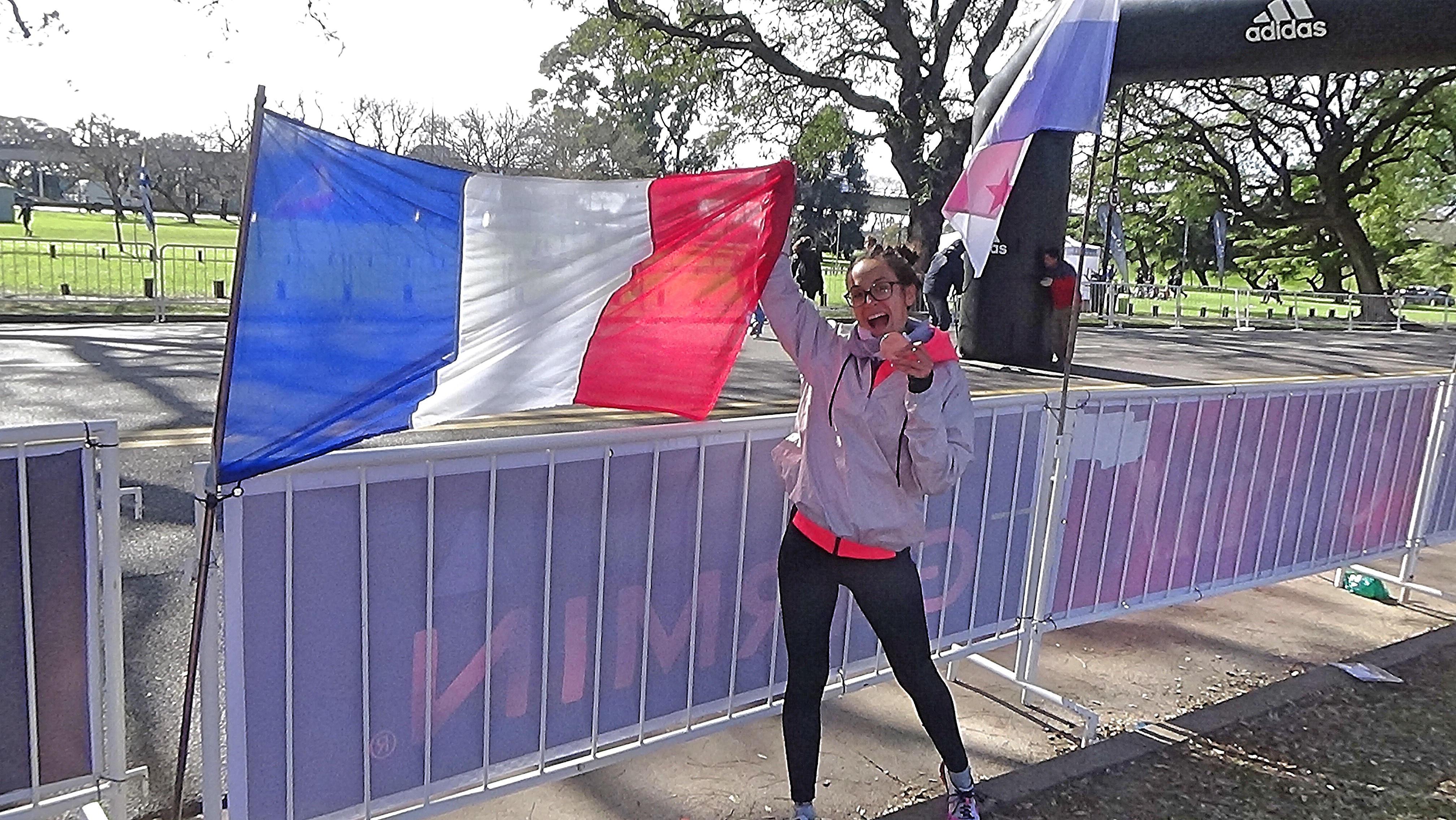 I started almost 4 years ago to run and I can tell you that I was not the person that you can bet on any cent. I am really serious, in 2012, I was running 15 minutes per week with a pace 8 minutes per kilometers that is to say 7,5 kilometers per hour. Not very good but I was running so it was the most important thing for me. Let me tell you my story and how I managed to improve my time and run in 1h55 the Buenos Aires half-marathon.
1.Never doubt of your own abilities
So for some of you this time is not the best but for me it means that I progressed, one of the most important citera to evaluate myself.
How many time did I heard: « I though you are running too much », « I don't think you project is realistic », « Running a marathon every month is insane ». If I had listen to these people, I would not be here to share with you my 21 months of travelling. You have to listen to yourself, you are able to accomplish amazing things in your life. A famous french proverb says : Qui ne tent rien n'a rien… Which means: If you don't try you will never get anything…
If you think that you are not good enough, go for a run, you will better than somebody who stays in their couch.
2. Go training there is not real secret !
Training and training is the only key of the success and improvement. At least two times a week. Something good, the more you run, the more you will improve your pace. You just have to be careful about the injuries.
For this half-marathon, I trained in between China, Japon, Brasil and when I arrived in Buenos Aires. Training for sure is less demanding for a half-marathon, Nevertheless, I need to run almost all the time for all my races. In my case, if I could not run, I replace it by another sport: biking, trekking, core strengths training, I have to do it otherwise I become less performing. If you are living in a city and not travelling every day you can run on a regular basis. You have to think that one of the most important thing is to have a cardio training.
Going on a run two days before the competition gives you a good mindset. The best is to train on the actual route of the competition. That is what I did in Buenos Aires, a kind of a mental preparation.
3.Eating well… But sleeping well too, it is as important as eating !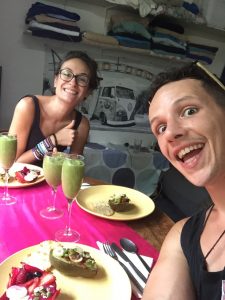 Do not travel the day before a race is one of the paramount advise that I would give you. So I arrived as usual two days before to be relax, pick up my bib, cook and most of it to sleep. I have already ran a race after sleeping in a bus the day before my race in Vietnam, it is doable. But, I think to perform as you want, you have to have at least two complete nights before the race.
4.Picture the race you are going to run and set up goals at check points
When I went to pick up my bib, as every race, I looked the route and tried to set up a goal. If you talk about trail running, you would have defined totally different goals compare to a road half-marathon or marathon. For the Buenos Aires half-marathon, they offered to print a sticker that you can put in a bandage so you know at what time you are supposed to pass through check-points. Really useful! If the competition doesn't offer you that you can do it yourself. Go and have a look on this web site : calcul-sportif. Easy but really helpful, I like it!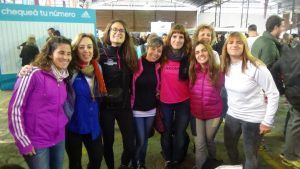 5.Talk with other runners
Since I left, I am looking for women but also I met a lot of men too. I love to know how everyone is managing their race, what are their target time… When I picked up my bib on September 3th, I talked with a runner group: some faster, some slower. So, I could exchange about my training, my training strategy and learned from their selves. It is a competition against yourself but it is still very interesting to know others people's strategy.
6.Try your shoes before and be sure you can still run with them
Please run several times with your shoes before a race. It is common sense but I can tell you that sometimes you think that you can run with one pair of shoes and it is actually not a good idea…. I did that for the Sao Paulo Marathon, so I have to share this with you. You always learn form your mistakes. For this half-marathon I tried my shoes several times. I was also very surprised because it is a new brand I never ran with : Pumas Mobius. Usually, I run with Asics or Mizuno but as this manufacturer gave me these shoes, I ran with them. Regarding my time, I can just validate them !
7.Have fun! This is the best advise I can give you!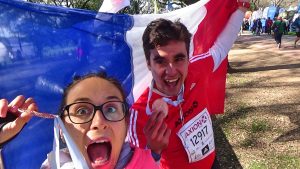 In every little thing in life, you have to keep this in mind. Life is too short, so see it from a positive side. During this half-marathon, I had fu
n, I was smiling from the beginning to the end of the race. Who could have ever believe it three years ago: I really wanted to end with Paris half-marathon. Most of it, Buenos Aires is a beautiful city, you start the race not far away from Palermo parc, passing through all city center where the Oblesic is, then the villa rosada…. All organisation was pretty good because you have more than 25 000 runners!
If you want to participate to Buenos Aires half-marathon, the race is taking place beginning of September but if you want challenge yourself, come in November and you can run the Buenos Aires marathon. If you want more detail, feel free to send me an e-mail to worldwildrunneuze@gmail.com