The day I ran in -15 degrees!
April 3rd, 2017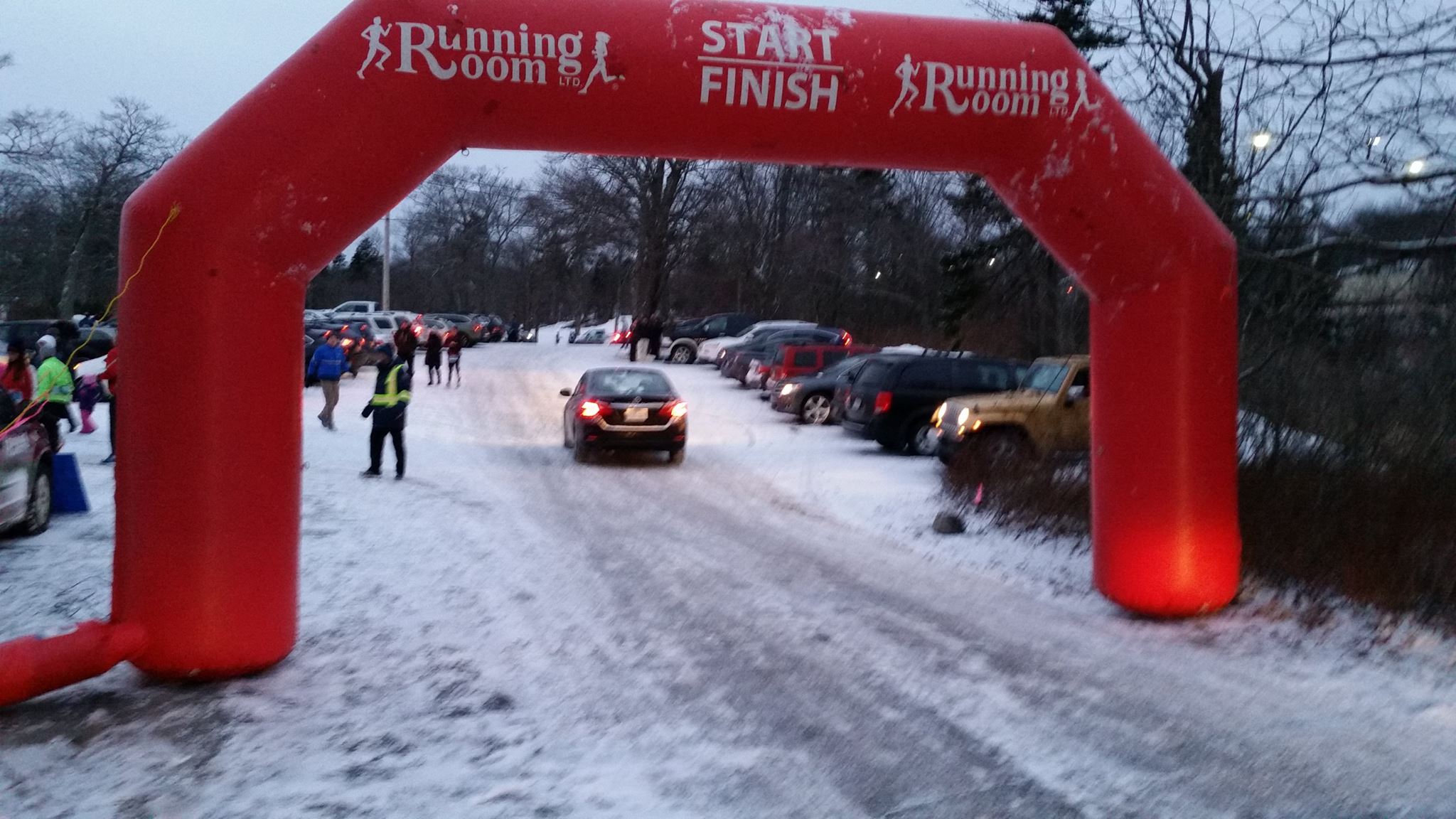 Three weeks ago I was running under a pouring rain in Paris but in January I ran the last race in Canada surrounded by snow after travelling two years around the world.
After 18 hours by bus from Quebec to Halifax, I arrived in Nova Scotia, East Canada, I didn't know this place at all. « Are we speaking in English or French in this area? « was my first question. I received a clear answer: English! I discovered this town of an average size, where it was cold, as in all the Quebec at this time of the year. When I say cold, I'm not talking about zero degrees, but minus 15 / 20 degrees. Luckily, I had with me everything I needed to face the cold: coat /glove/beanie….
I was getting my race number in a small shop and enjoyed a sunny weather. They had thought about everything: Cereal Bar, beanie and even a backpack. I was ready to run the Hypothermic half marathon. Just listening to the name of the race, you would understand we were going to be cold.
The better way for me to learn how to prepare a race is to ask locals. My friend Ann-Frederick that I had
met during my trip gave me advice very useful: « you're going to be so cold, buy heating pads! » That's what I did as soon I arrived, I didn't want to lose one finger or a toe.
D-Day: it was still dark outside and had snowed the day before. Let's go, I can do it! I had put on over my leggings, a big training pants, two layers on top of my running tee-shirt, my beanie and my coat. I would take it off at the very last moment in order to keep me warm as long as possible. « I'm not cold, I'm not frozen… » in a few minutes the race is about to begin, I cracked my heating pads, give my backpack with all my stuff and get ready at the starting point.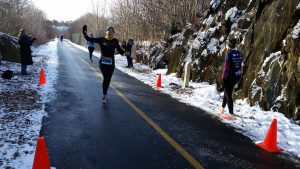 The first few kilometres, I could still feel my toes… The route was a loop we had to do twice. As simple as discouraging because we could see first runners come back, it always bother me. But I looked around and everything is covered with a white coat. I was pretty emotional at this moment because I realised it was the last race before going back home. Already! I always feel like I left just for few days but no it has been two years. I ran trying to remember what I have done during my trip…
I passed 5th kilometre, I can feel my feet, a smile of joy and nostalgia seized me as I was passing every kilometre, I can't go back to the beginning, I'm coming back home, I finished my project.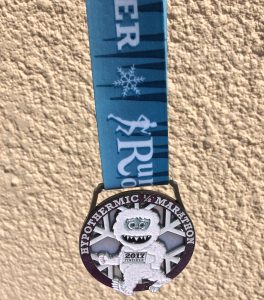 Then the half, I'm doing the 11 km and 100 metres which approach me more of France. Once the first half done, I thought about everything that I have done, all the people I've met, I am in the race and at the same time elsewhere. Just 6 kilometres and I would have officially ran 20 races in 2 years. 20 moments of happiness, but also of suffering, doubts, pushing limits but also running for La Fondation Motrice. I can say that I did what I said! And this is one of my biggest pride!
1h59 for my last race by-10 degrees, it's time to take a brunch that the organization had planned for all participants.
If you want to run this race go to Hypothermic Run website. The race is taking place the day after Christmas. You can run 5k,10k or 21k. If you want more detail, feel free to send me an e-mail to worldwildrunneuze@gmail.com